Die Jury des INDUSTRIE 4.0 AWARD
Mehr als 30 hochkarätige Industrie-Entscheider bilden das Jury-Gremium des INDUSTRIE 4.0 AWARD. Die Jury trifft ihre Wahl anhand von anonymisierten Projektdarstellungen, so dass alle Unternehmen bei der Bewerbung um die Auszeichnung mit den gleichen Startbedingungen und Chancen teilnehmen. Abstimmung erfolgt notariell beglaubigt.
Dipl.-Ing.
Roland
Bent
Chief Representative Standardization
PHOENIX CONTACT GmbH & Co. KG
Klaus
Buchwald
Executive Vice President Corporate Supply Chain
Infineon Technologies AG
Dieter
Grajer
Member of the Board Management, Chief Operating Officer
Alfred Kärcher SE & Co. KG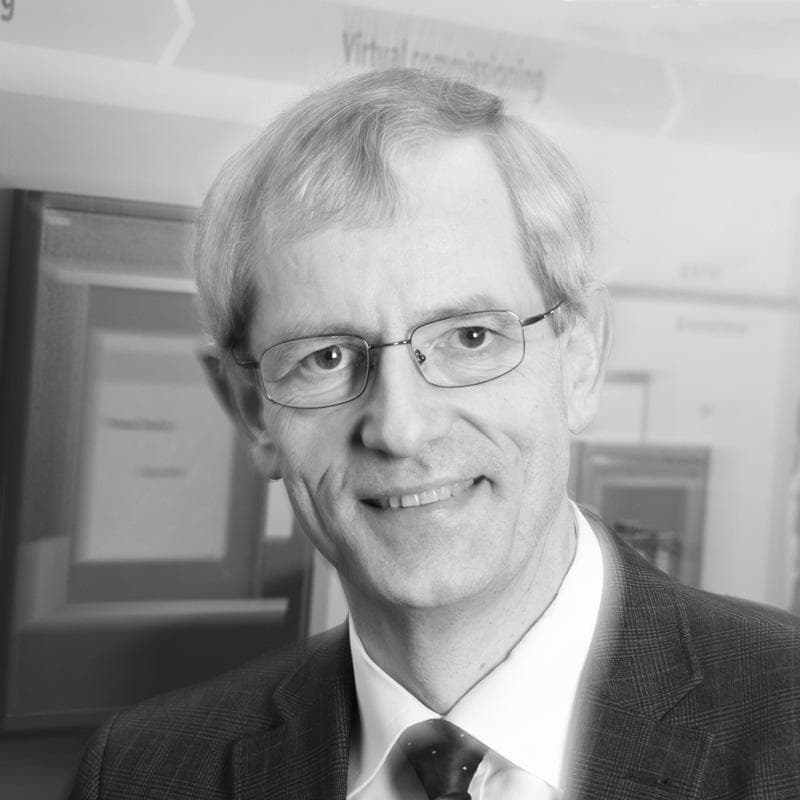 Prof. Dr.
Ulrich
Löwen
Senior Principal Engineer, Honorary Professor at the Friedrich-Alexander University Erlangen-Nuremberg
Siemens AG Technology
Cem
Peksaglam
Managing Partner
cepe Consulting GmbH
Dr.
Olaf
Sauer
Deputy of the director of the institute
Fraunhofer Institute for Optronics, System Technologies and Image Processing
Dr. Ing.
Joerg
Ulrich
Executive Vice President, Head of Operations Region Europe
BSH Hausgeräte GmbH