Die Jury des Industrie 4.0 Awards
Mehr als 30 hochkarätige Industrie-Entscheider bilden das Jury-Gremium des Industrie 4.0 Awards. Die Jury trifft ihre Wahl anhand von anonymisierten Projektdarstellungen, so dass alle Unternehmen bei der Bewerbung um die Auszeichnung mit den gleichen Startbedingungen und Chancen teilnehmen.
Dr.-Ing.
Gunter
Beitinger
SVP Manufacturing and Head of Factory Digitalization
Siemens AG
Dipl.-Ing.
Roland
Bent
Chief Representative Standardization
PHOENIX CONTACT GmbH & Co. KG
Gudrun
Degenhart
CEO Operating Unit Plastics Europe
thyssenkrupp Materials Services GmbH
Dieter
Grajer
Member of the Board Management, Chief Operating Officer
Alfred Kärcher SE & Co. KG
Jochen
Hanebeck
Mitglied des Vorstands und Chief Operations Officer
Infineon Technologies AG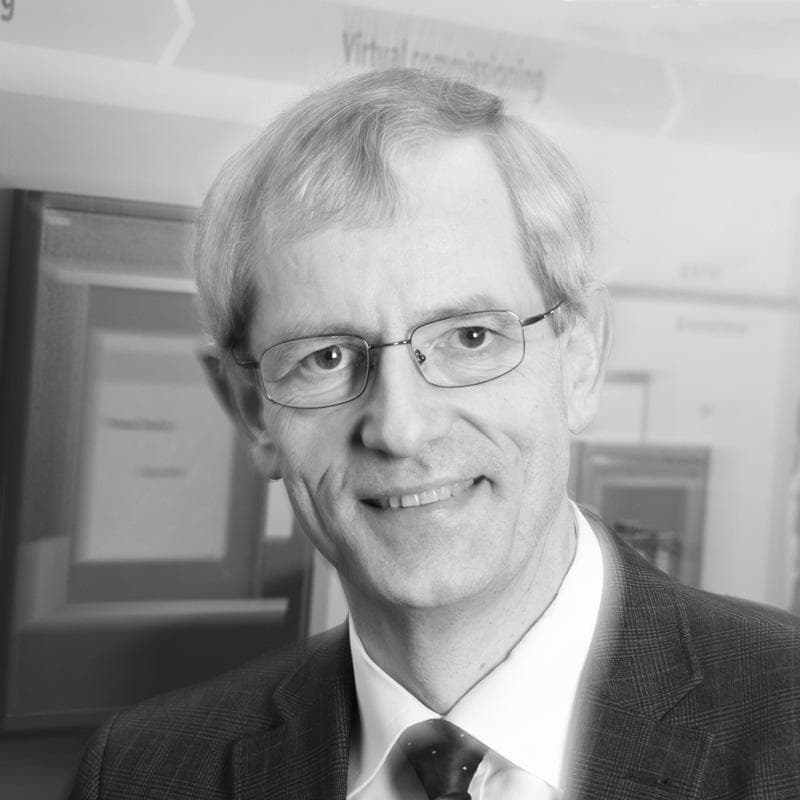 Prof. Dr.
Ulrich
Löwen
Senior Principal Engineer, Honorarprofessor an der Friedrich-Alexander-Universität Erlangen-Nürnberg
Siemens AG Technology
Cem
Peksaglam
Geschäftsführender Gesellschafter
cepe Consulting GmbH
Dr. Ing.
Joerg
Ulrich
Executive Vice President, Head of Operations Region Europe
BSH Hausgeräte GmbH